The Singles Playbook has Arrived!
Introducing "The Singles Playbook"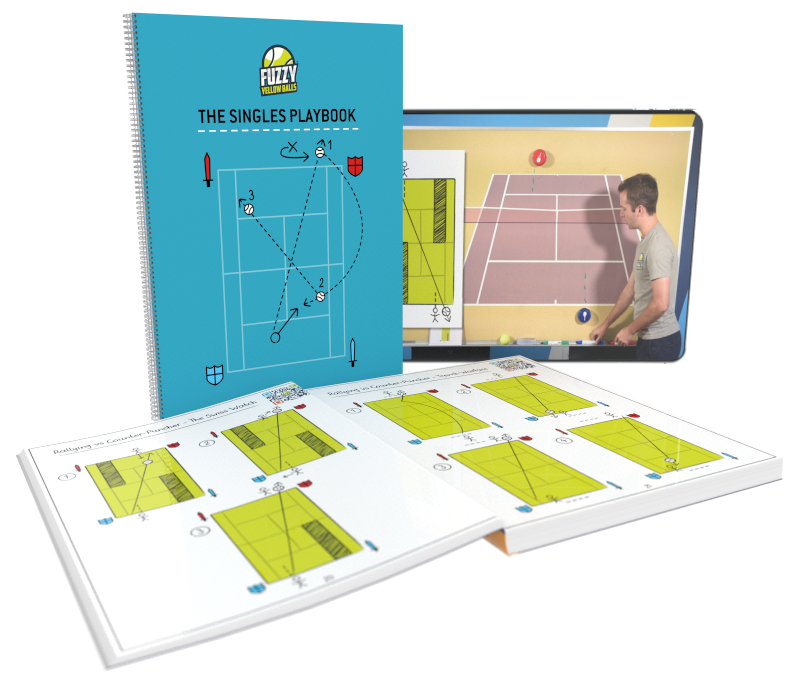 This is the playbook for beating any type of opponent. If there's a guy or gal at your club you just can't seem to beat, well, that all changes when you have "The Singles Playbook" in your tennis bag. The way it works is really weird, but awesome! Check out the video above to see how to use the playbook and your phone's camera to instantly discover the right strategy for ANY opponent.
Here's a preview of each of the 7 types of Villains...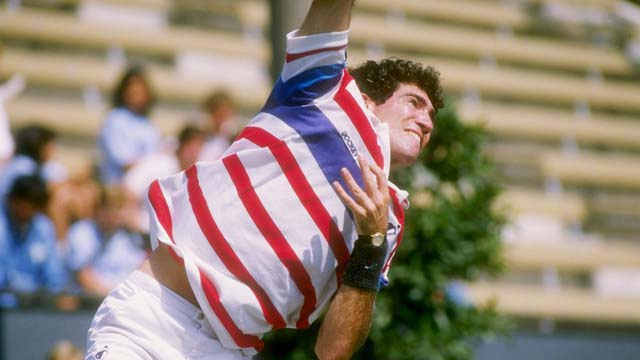 Villain #1
The Pusher
The Pusher runs everything down and never seems to miss. The Pusher can't beat you so he waits for you to self-destruct. His ball has no pace and is often a moonball, and eventually you get impatient and over-hit. Incredibly frustrating villain to play against.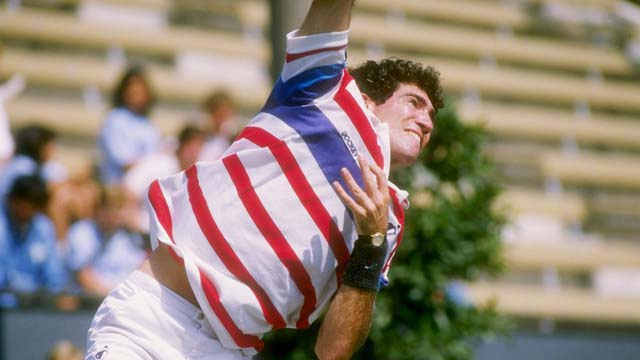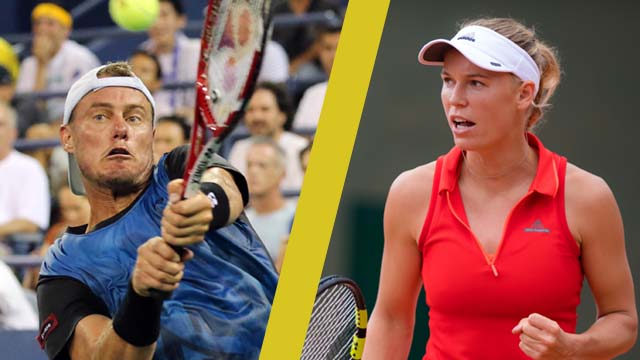 Villain #2
The Counter-Puncher
The Counter-Puncher uses your own pace and angles against you. They keep the ball in play and wait for you to attack, allowing them to launch their counter-attack. Often causes you to play more tentatively.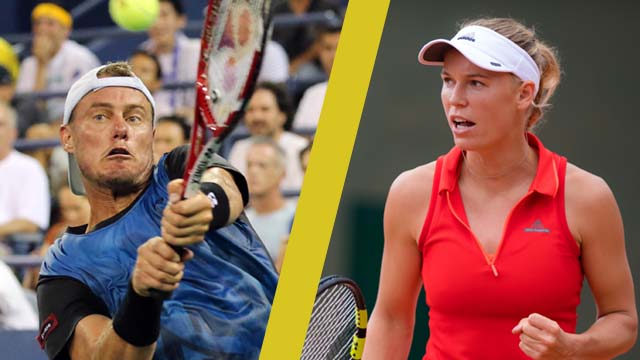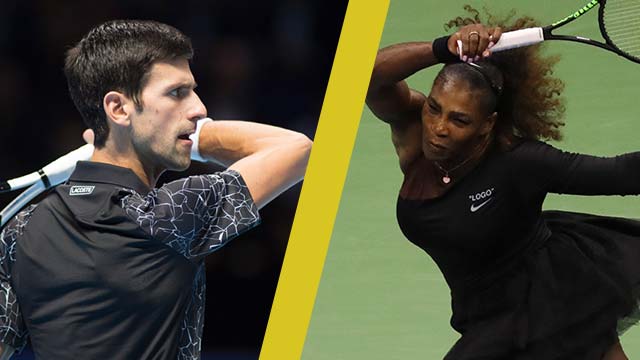 Villain #3
The Aggressive Baseliner
The Aggressive Baseliner hits with heavy topspin and pins you behind the baseline. Good at attacking your backhand with pace, depth, and height. It's hard to construct points when their power keeps you hitting off your back foot. If you leave anything short the point's over.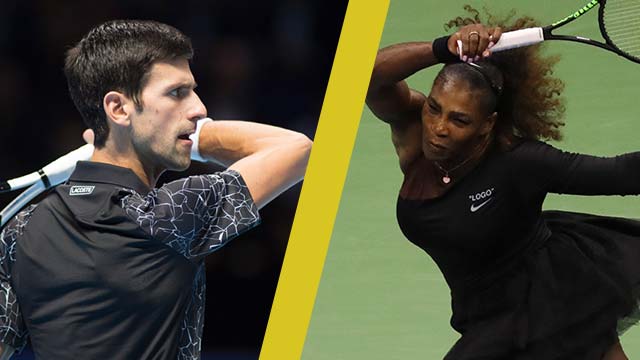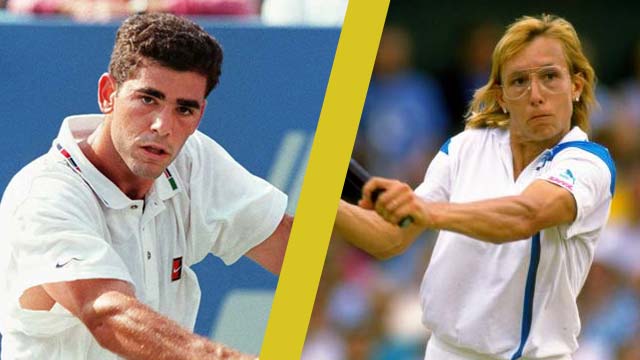 Villain #4
The Serve & Volleyer
Serve & Volleyers are always moving forward, taking your time away, and cutting off passing shot angles. It can feel like you have to "thread the needle" and hit perfect passing shots for the entire match to win.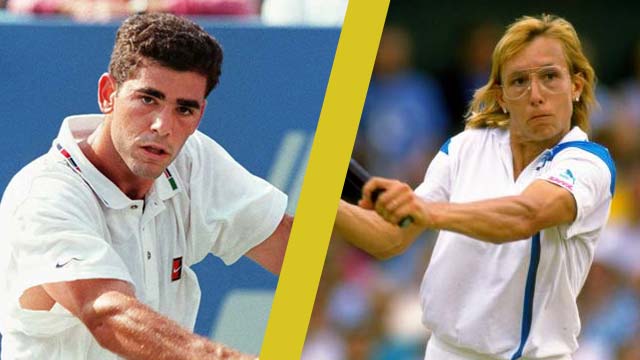 Villain #5
Dr. Feelgood
Dr. Feelgood is a junkball-type player. Completely unpredictable, weird spins that stay low and are hard to read, and almost impossible to develop a rhythm against. Shanks and mishits galore.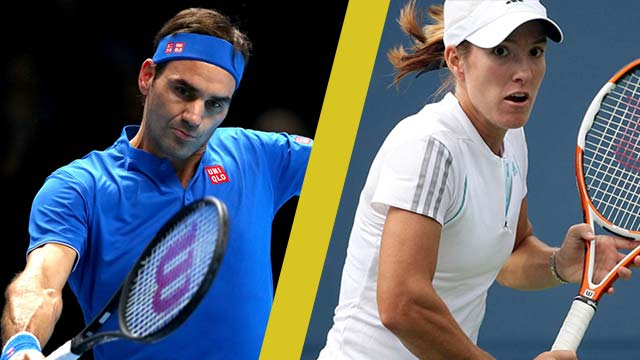 Villain #6
The All-Court Player
They can do it all. Strong serve, big forehand, consistent backhand and good mover. Hard to identify their weakness. They always seem to be able to identify yours. Everyone's nightmare.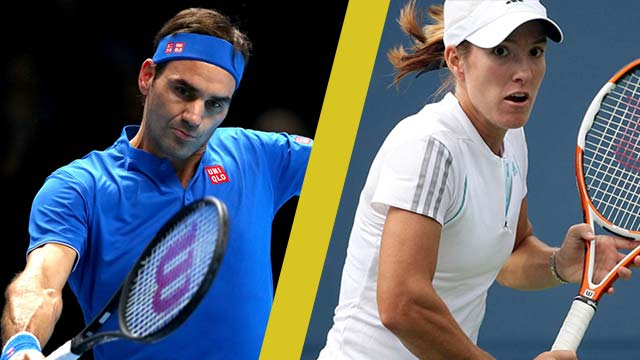 Villain #7
The Southpaw
Southpaws (left-handed players) have a natural advantage because you don't see them often but they see you all the time, so they can easily attack your backhand with their forehand with spin that cuts into your body. Plus those lefty kick serves... Ugh!
Bonus #1: The New Rules Of Singles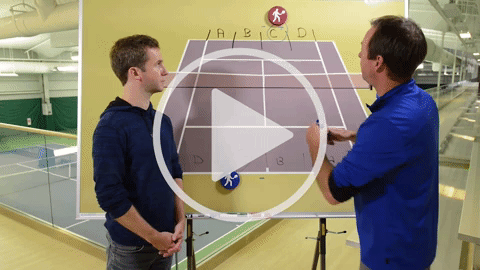 The New Rules Of Singles
Sometimes, winning more matches is as easy as copy-paste!
There are a lot of "old" strategies (like hitting your approach shot down the line) that are flat-out losers, but nobody realized it until analytics whiz Craig O'Shannessy crunched the numbers.
Inside "The New Rules Of Singles," Craig shows you the old losing strategies you need to delete from your game, and the newly discovered winners you can copy and paste into your next match.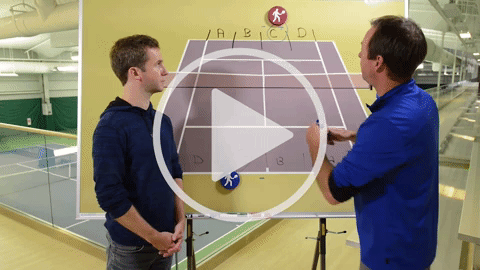 The New Rules Of Singles
Bonus #2: The 100 MPH Club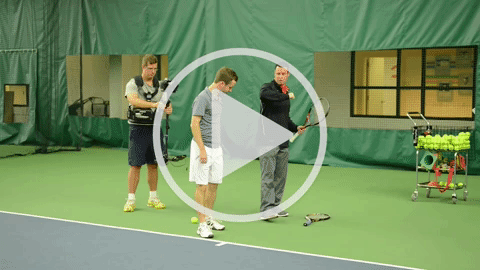 The 100 MPH Club
The reason most players can't serve 100 miles per hour is because they have breaks in their "Kinetic Chain," which is the scientific term for how you generate power from your entire body and transfer it into the tennis ball.
There are 7 breaks so common we call them "Power Killers," and inside the program Dr. Mark Kovacs, the world's leading expert on the serve's Kinetic Chain, shows you how to fix each one. Past students have added as much as 20 miles per hour to their serve!
Bonus #3: The Kinetic Forehand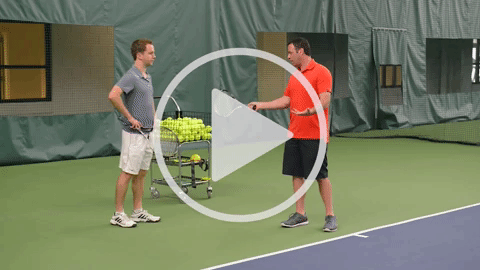 The Kinetic Forehand
After your serve, your forehand is the most important shot. Many of the plays in "The Singles Playbook" use a 1-2 punch combination of your serve followed by your forehand to gain you control of the point.
In "The Kinetic Forehand," Dr. Mark Kovacs syncs your forehand's Kinetic Chain for more power, spin, consistency, and accuracy.
After completing this program, you'll have the modern "Windshield-Wiper Forehand," where the racket finishes to your side instead of over your shoulder.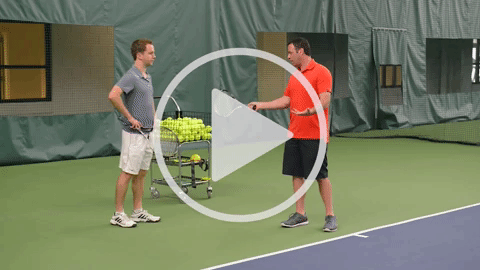 The Kinetic Forehand
Here's what you're getting when you take advantage of this INSANE deal today...
The Singles Playbook
Valued at $397
The New Rules Of Singles
Valued at $199
...but yours FREE today!
The 100 MPH Club
Valued at $199
...but yours FREE today!
The Kinetic Forehand
Valued at $199
...but yours FREE today!
That's a total value of:
$994!
But you can get it ALL today for just $67
And for a limited time, shipping is FREE anywhere in the world!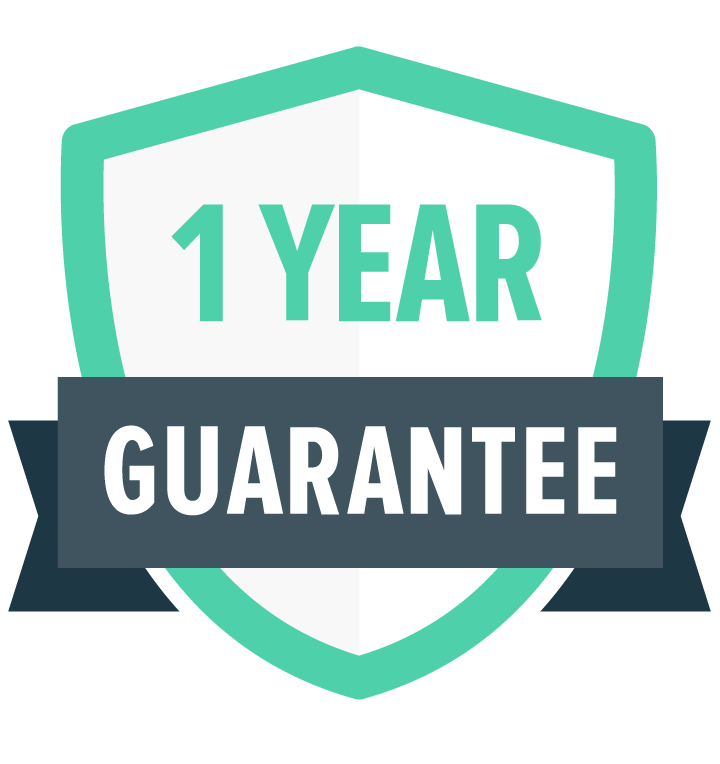 You Don't Risk A Single Penny...
This program comes with a 1-year money back guarantee!